Whether your couch is old, new, or just in need of a refresh, a washable slipcover is a great solution for keeping your sofa well-protected. I'm just sayin', it's v easy for spills and general wear and tear (especially if you have pets!) to find their way onto your beloved couch. And re-upholstering whole-ass pieces of furniture can cost you a pretty penny. But good thing couch covers exist!
Whether your couch is brand-new or decades old, a washable slipcover will help to keep it looking fresh at all times. No reupholstering is necessary!
The Best Sofa Covers
If you've got a three-cushioned couch, this bb should go right into your cart right now. It's made of stretchy, durable fabric for a snug fit. Plus, it comes in, like, 11 different colors.
A pink leaf slipcover is great for all those who wanted a statement couch but were too scared to actually make the move (relatable).
An L-shaped sectional couch is a big investment, so if the upholstery gets stained, it can feel like the whole thing is ruined. Thankfully, this two-piece option offers a far easier and cheaper alternative to replacing or recovering your couch.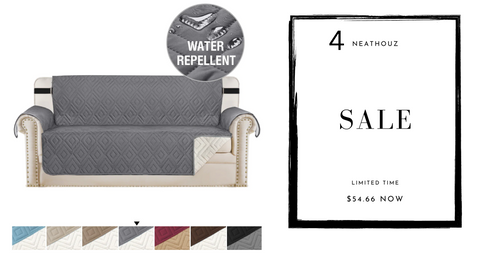 Sometimes, you just need a short-term solution. It could be because you're expecting pets, children, or a whole lot of red wine to make an appearance over the course of your evening.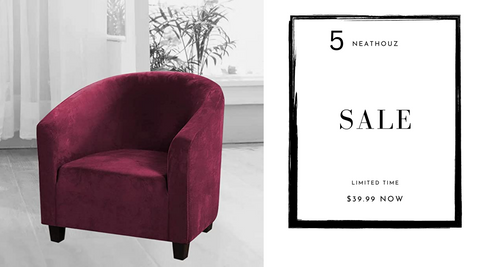 This cozy knit two-piece cover set can easily be slipped on and off an armchair to give it a like-new, reupholstered look. It comes in many different colors and has a slightly fuzzy feel. We're sure your furry friend will make themselves right at home here!