L-shaped sofas are different from common sofa covers.Just as named,they are designed with "L "shape.When your L-shaped sofa cover gets stain or damaged,you may decide to purchase a new one.However,that costs a lot.Is there any other idea?Yes,actually,good L-shaped covers can be your helper and save a lot for you.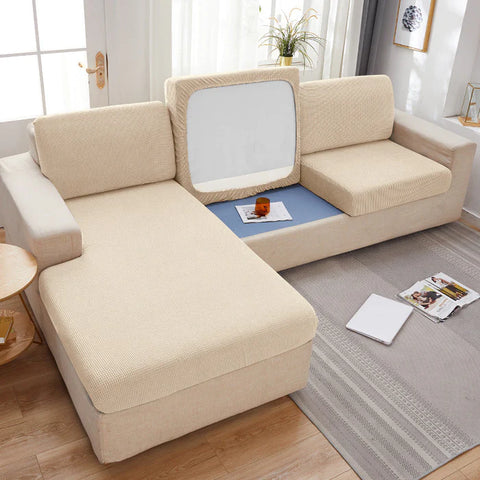 • Made of 88% polyester, 12% spandex make it strong and durable. It's elastic characteristic allow it to stretch more easily and hence it is suitable for most of the sectional couch. It will bring you a comfortable experience.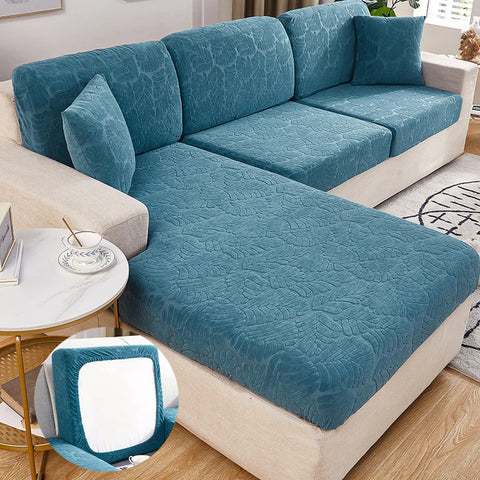 • 
This four-season sofa cover has various exquisite and designs and colors, which can add to your home decoration and make your sofa look new. Do your best to provide a variety of appearances for your home decoration. You will feel different.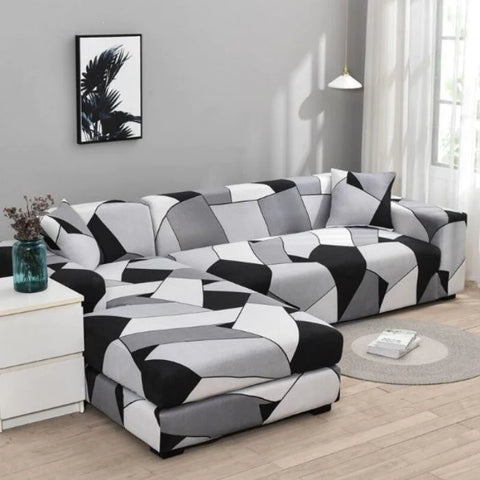 •  It not only protects your sofa from accidental dirt such as cookie crumbs or dust but also very easy to clean and saves a lot of trouble for you. Hand wash or machine washable, wash at a temperature around 30 degrees Celsius, mild laundry detergent advice. Do not bleach. Do not iron.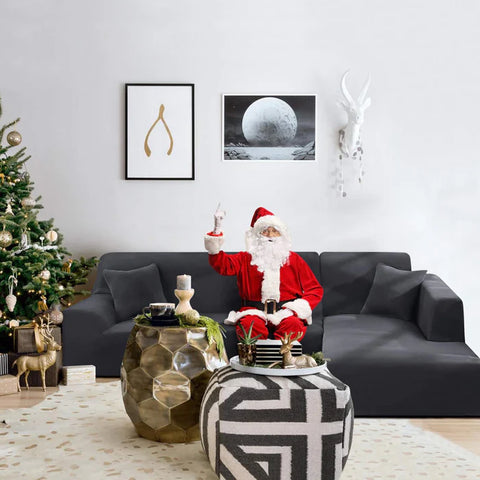 • 3 seaters + 3 seaters for sofa length between 71"-91". This L-shaped sofa cover consist of two pieces. One for the chaise and the other is the main sofa. Follow the information about the measurement guide. Please confirm the size before purchasing. Fabrics are silky smooth and therefore NOT recommended for use on smooth leather furniture.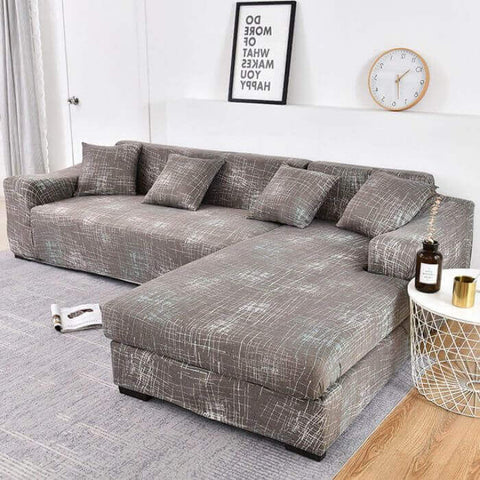 •Transforms your old, worn out couch into a stunning centerpiece of your room. We set our customer satisfaction and product quality on our first priority so we are offering a 30 days NO QUESTION ASKED on all our products.Please contact us with any questions, we will be happy to help you.